Georg Christl


3 October 1913 - 31 March 1991



Georg Christl was born 3 October 1913 in Pfaffenberg in Niederbayern, Germany and died 31 March 1991. was a German Luftwaffe ace and recipient of the Knight's Cross of the Iron Cross during World War II.

Christl participated in the Battle of Britain with III./ZG 26. On 31 August 1940 he escorted Do 17 bombers to raid Duxford and was intercepted by RAF fighters. His aircraft was hit and Oberleutnant Christl was obliged to crash-land back at his base Arques in France.
Christl was Staffelkapitän of 7./ZG 26 based on Sicily flying Bf 110s in December 1940. His role was to protect the supply routes from Italy to North Africa. He would also be called upon to attack enemy shipping, perform reconnaisance missions and freie Jagd patrols and support the ground forces during the campaign in North Africa. He also participated in the invasion of Yugoslavia and flew missions over Malta. On 9 April 1941, Hauptmann Christl was leading 7./ZG 76, escorting He 111 bombers raiding Tobruk harbour. The formation was intercepted by RAF Hurricanes and during the ensuing combat Christl claimed one shot down. His victim was the RAF ace Flying Officer George Goodman (12.666 destroyed and 2.333 damaged victories) of 73 Sqn, who force-landed within the outer defences of Tobruk unhurt. In December 1941, 7./ZG 26 was transferred to Derna in North Africa to counter the Allied counter-attack, Operation Crusader. Hauptmann Christl assumed command of III./ZG 76 on 25 December 1941. He was to lead the Gruppe until its withdrawal from the Mediterranean theatre, being awarded the Ritterkreuz for his leadership in the desert on 18 March 1942. He finally relinquished command on 12 July 1943 when the Gruppe was withdrawn from Italy back to Germany. Christl was transferred to a staff role with the General der Jagdflieger. Major Christl was posted to Parchim in July 1944 to command Jagdruppe 10, an experimental testing unit of specialised anti-Bomber weapons, until the end of war.

Georg Christl was credited with seven victories, although one source has credited him a victory total of 19.

Georg Christl was a one of the Honor Guards for the funeral of Luftwaffe Pilot Walter Nowotny.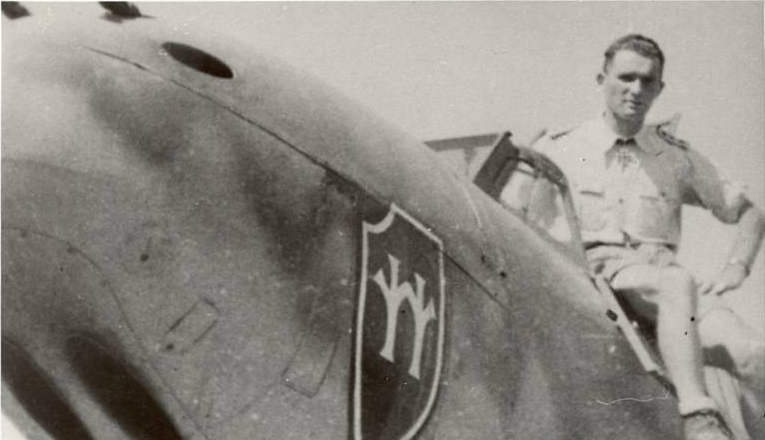 Gruppenkommandeur III./ZG 26 Hptm Georg Christl ( RK on 18 March 1942) in front of a 9. Staffel machine Me 110 "3U+HT" delivering a pep talk to to the crews of III./ZG 26. Photo is dated 26 May (1942?). Third from left is Ofw. Richard Heller of 8./ZG 26 (RK on 21 August 1941 for his Stuka escort work). Heller was later KIA at the end of the war, apparently with 2./ JGr. 10, shot down by anti-aircraft fire near Wülfingerode (Wülferinge/Harz) on 5 April 1945. He had 22 victories. His best day in the Reichsverteidigung was 9 October, 1943, opposing US bombers raiding Münster. He claimed three B-17's brought down in the Kielerförde/Schauberg area.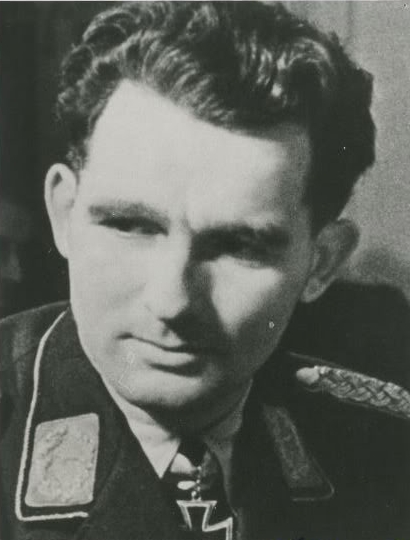 Awards


Aviator Badge -
Front Flying Clasp of the Luftwaffe -
Ehrenpokal der Luftwaffe - 13 June 1941
Iron Cross 2nd Class -
Iron Cross 1st Class -
German Cross in Gold - 28 December 1942 (as Hauptmann in the III. / Zerstörergeschwader 26).
Knight's Cross of the Iron Cross - 18 March 1942 (as Hauptmann and Gruppenkommandeur of the III. / Zerstörergeschwader 26 "Horst Wessel")

Promotions
Hauptmann -
Major -

Battles
North African Campaign
Operation Crusader
Siege of Malta
Invasion of Yugoslavia
Battle of Britain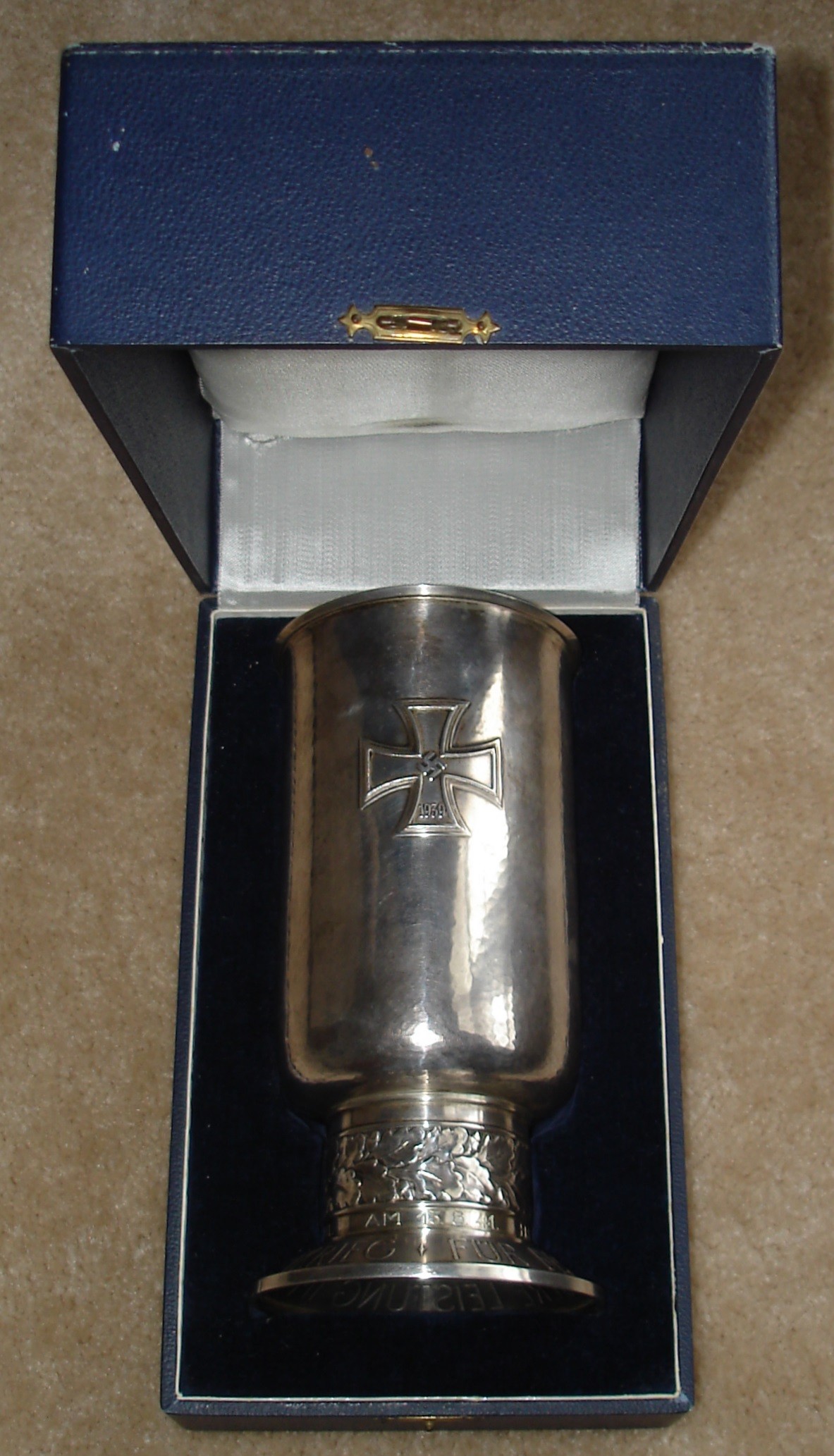 Date of Goblet Award: 13 June 1941
Name on Goblet: Georg Christl
Georg Christl's Honor Goblet
Georg Christl in North Africa
BF 110D '3U+AD' of Hauptman Georg Christl, Gruppenkommandeur III./ZG 26, North Africa, January 1942

'Anton-Dora', flown by Christl at the start of his long thnure of command of III.ZG 26 in the Mediterranean and North Africa, sports a typical brown-green dapple camouflage finish and a standard set of white theatre markings. Awarded the Knight's Cross for leadership of the leadership Gruppe in the desert (his personal score then stood at just three kills), Major Christl was later posted to Parshim for the last ten months of the war to head Jagdgruppe 10, an experimental unit testing bomber weapons. His own final tally stood at seven. Some records say his final tally could have been nineteen. Christl survived the war as a Lieutenant Colonel.